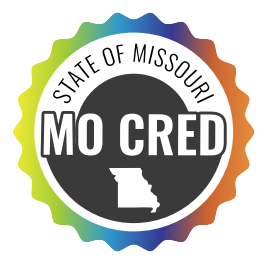 We are excited to launch a new platform for team member appreciation, recognizing your learning, skills, and achievements in a meaningful way. The State of Missouri has partnered with Accredible to bring you MO Cred. Team members in participating agencies are eligible to receive digital badges and certificates. This new opportunity is an incredible way to highlight your commitment to professional development, personal growth, and public service. MO Cred is all about distinguishing and celebrating YOU! YOU are our most important resource!
Check Out This Video to learn More
Your responses to the Quarterly Pulse Survey highlighted team member appreciation and recognition as a priority. Watch this video to learn more about the exciting new things coming your way!
Current Badging Initiatives
Frequently Asked Questions
Please use this form to share any questions or comments with the MO Cred administrative team. You can expect a response within 48 hours of form submission.